About this item
For any homeowner who's ever wondered, "What's that creaking sound?" or fans of how-to television who'd like a little unreality mixed in with their reality shows, these fourteen authors have constructed stories guaranteed to shake your foundations and rattle your pipes. With fourteen frightening and funny fixer-upper tales, Home Improvement: Undead Edition takes readers behind closed doors to give a fresh look at why there really is no place like home...
About the Author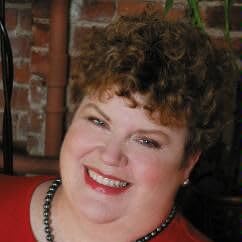 Charlaine Harris
Charlaine Harris was born in Tunica, Mississippi, and raised in the Mississippi River Delta area in the middle of a cotton field. Though her early works consisted largely of poems about ghosts and, later, teenage angst, she wrote plays when she attended Rhodes College in Memphis, Tennessee and started writing novels a few years later.After publishing two stand-alone mysteries, Harris launched a light-hearted mystery series 'starring' Georgia librarian Aurora Teagarden. The first of the eight books, Real Murders, was shortlisted for Best Novel in the 1990 Agatha Awards. In 1996, she released the first of the much darker Shakespeare mysteries, featuring the amateur sleuth Lily Bard, a karate student who makes her living cleaning houses.Charlaine Harris then wrote the first of her Southern vampire mysteries starring Sookie Stackhouse, the quirky, telepathic waitress who works in a bar in the fictional Northern Louisiana town of Bon Temps. Dead Until Dark won the Anthony Award for Best Paperback Mystery. It also won Harris a whole new fan club of devoted readers and pushed her into the bestseller lists. The Sookie Stackhouse series, in which Sookie has to deal with vampires, werecreatures and other supernatural folk - not to mention her own complicated love life - was also instrumental in creating the urban fantasy genre. Sookie Stackhouse also enchanted Alan Ball, creator of the smash TV show Six Feet Under, who took an option and wrote and directed the pilot episode for True Blood himself. It was an instant hit when it premiered in the US, and that success was repeated when it was first aired in Britain last year. The second season of TRUE BLOOD will start this spring.Harris's newest series features Harper Connelly, a young woman who, after being struck by lightning, finds herself able to locate the bodies of the dead and to determine the cause of their death. There are four Harper titles (Grave Sight, Grave Surprise, An Ice Cold Grave and Grave Secret) .Charlaine Harris is a member of the Mystery Writers of America and the American Crime Writers League. She is a member of the board of Sisters in Crime, and alternates with Joan Hess as president of the Arkansas Mystery Writers Alliance. She is married, the mother of three, and lives in a small town in Southern Arkansas. When she is not writing her own books, she reads omnivorously! Here are the Sookie Stackhouse True Blood novels in series order:Dead Until Dark: Sookie Stackhouse 1 Living Dead In Dallas: Sookie Stackhouse 2 Club Dead: Sookie Stackhouse 3 Dead To The World: Sookie Stackhouse 4Dead As A Doornail: Sookie Stackhouse 5 Definitely Dead: Sookie Stackhouse 6All Together Dead: Sookie Stackhouse 7 From Dead To Worse: Sookie Stackhouse 8Dead And Gone: Sookie Stackhouse 9 Dead In The Family: Sookie Stackhouse 10 A Touch Of Dead (a Sookie Stackhouse short story collection_Here are the Harper Connelly novels in series order:Grave Sight: Harper Connelly 1 Grave Surprise: Harper Conne
Report incorrect product information.