About this item
About the Author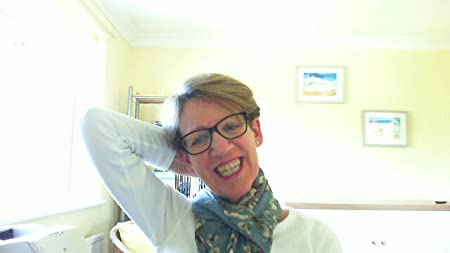 Pauline Rowson
Pauline Rowson's crime novels are set against the atmospheric backdrop of the ever changing sea on the south coast of England, where she lives. Her Inspector Andy Horton series hailed as being "outstanding British police procedurals" are nevertheless fiction so if it's policing in the "real world" you want then buy a police manual or join the police force! But if it's a fast-paced story with a flawed, rugged copper who is instinctive, bucks the system AND gets results then Inspector Andy Horton is your man. Her plots are multi-layered and complex so you'll need to follow hard to keep up with all the players and sub plots but it will be well worth it for those who enjoy unusual story lines, diverse characters, action, and an almost cinematic read particularly in the series which features former Royal Marine Commando, Art Marvik, now an undercover investigator for the UK's National Intelligence Marine Squad (NIMS) . She is also the author of two standalone crime novels. Married to a retired fire fighter Pauline likes to bring in a fire scene or two... and one of her standalone crime novels is based on a true story about firefighters. We'll leave you to scroll through the list to detect which one. Although a terrified sailor she can never be away from the sea for too long before suffering withdrawal symptoms, which is why all her crime novels feature it. The same goes for Marmite and although she's yet to create a Marmite eating detective there's still time... She can often be found walking along the south coast of England looking for a good place to put a body and has so far managed to avoid being arrested although she's optimistic that one day Inspector Andy Horton might do just that!

For more visit www.rowmark.co.uk.

"Deserves mention in the same breath as works in the upper echelon of American procedurals (those by Ed McBain or Joseph Wambaugh for example) and their British counterparts, including the work of Peter Robinson and John Harvey." Booklist

'Like Ed McBain, Rowson works many subtle variations on the procedural formula (including very interesting relationships between Andy and a couple of his superiors) . A definite winner in the crowded field of British procedurals.' Booklist

You can follow her on Twitter, Facebook and .
Discuss with your friends
Report incorrect product information.