About this item
Jake Brigance returns; a death row inmate makes an unusual final request; a dysfunctional legal family gets their day in court - but maybe not the way they envisioned it. These are just a few of the unforgettable characters you'll encounter in Sparring Partners, three novellas that prove beyond a shadow of a doubt that John Grisham is truly America's Favorite Storyteller.
About the Author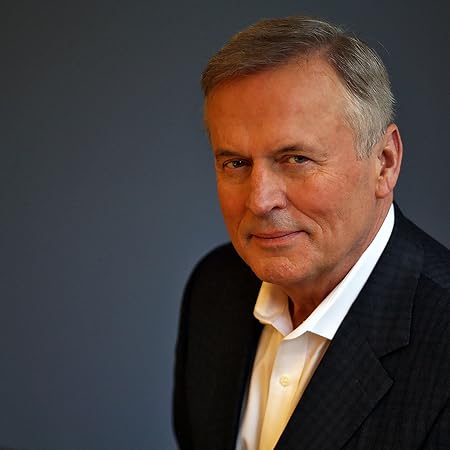 John Grisham
Long before his name became synonymous with the modern legal thriller, he was working 60-70 hours a week at a small Southaven, Mississippi, law practice, squeezing in time before going to the office and during courtroom recesses to work on his hobby--writing his first novel.Born on February 8, 1955 in Jonesboro, Arkansas, to a construction worker and a homemaker, John Grisham as a child dreamed of being a professional baseball player. Realizing he didn't have the right stuff for a pro career, he shifted gears and majored in accounting at Mississippi State University. After graduating from law school at Ole Miss in 1981, he went on to practice law for nearly a decade in Southaven, specializing in criminal defense and personal injury litigation. In 1983, he was elected to the state House of Representatives and served until 1990.One day at the DeSoto County courthouse, Grisham overheard the harrowing testimony of a twelve-year-old rape victim and was inspired to start a novel exploring what would have happened if the girl's father had murdered her assailants. Getting up at 5 a.m. every day to get in several hours of writing time before heading off to work, Grisham spent three years on A Time to Kill and finished it in 1987. Initially rejected by many publishers, it was eventually bought by Wynwood Press, who gave it a modest 5,000 copy printing and published it in June 1988.That might have put an end to Grisham's hobby. However, he had already begun his next book, and it would quickly turn that hobby into a new full-time career--and spark one of publishing's greatest success stories. The day after Grisham completed A Time to Kill, he began work on another novel, the story of a hotshot young attorney lured to an apparently perfect law firm that was not what it appeared. When he sold the film rights to The Firm to Paramount Pictures for $600,000, Grisham suddenly became a hot property among publishers, and book rights were bought by Doubleday. Spending 47 weeks on The New York Times bestseller list, The Firm became the bestselling novel of 1991.The successes of The Pelican Brief, which hit number one on the New York Times bestseller list, and The Client, which debuted at number one, confirmed Grisham's reputation as the master of the legal thriller. Grisham's success even renewed interest in A Time to Kill, which was republished in hardcover by Doubleday and then in paperback by Dell. This time around, it was a bestseller.Since first publishing A Time to Kill in 1988, Grisham has written at least one book a year (his other works are The Firm, The Pelican Brief, The Client, The Chamber, The Rainmaker, The Runaway Jury, The Partner, The Street Lawyer, The Testament, The Brethren, A Painted House, Skipping Christmas, The Summons, The King of Torts, Bleachers, The Last Juror, The Broker, Playing for Pizza, The Appeal, The Associate, The Confession, The Litigators, Calico Joe, The Racketeer, Sycamore Row, Gray Mountain, Rogue Lawyer
Report incorrect product information.