About this item
Here are 125 recipes to tackle any brunch craving from juices and coffees, to breads, eggs, pancakes, sandwiches, salads, and definitely bacon. "
About the Author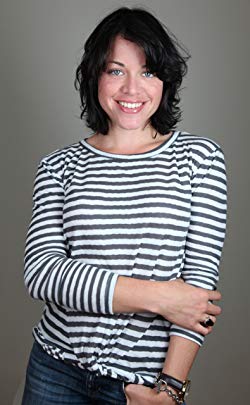 Joy Wilson
JOY WILSON is the voice behind the popular blog Joy the Baker. She's obsessed with butter, sugar, cream, and dark chocolate.

Joy's love for sweets began at an early age with her father, a fanatical pie baker, and her mother, a cake decorator. Joy quickly learned that the shortest route between her and a warm batch of brownies was a bowl, wooden spoon, and hot oven.

Joy is a self taught baker whose obsession was honed as a Ben and Jerry's cake decorator, and professional (crack of dawn) baker in various bakeries in Los Angeles. Joy has made everything from biscuits to wedding cakes... but her favorite thing in the world is a tall stack of pancakes.

In her first cookbook, Joy illustrates that muffins are best served warm, bread should be studded with chocolate, and even avocados can be made into cake. It's a simple celebration of butter, sugar, and flour.
Discuss with your friends
Report incorrect product information.