About this item
The author of the critically acclaimed Elvis Presley biography Last Train to Memphis brings us the life of Sam Phillips, the visionary genius who singlehandedly steered the revolutionary path of Sun Records.
About the Author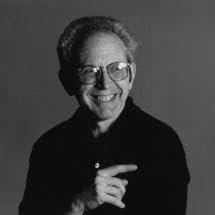 Peter Guralnick
Peter Guralnick is an American music critic, writer on music, and historian of US American popular music, who is also active as an author and screenwriter. He has been married for over 45 years to Alexandra. He has a son and daughter, Jacob and Nina. Guralnick's first two books, (1964) and (1967) , were short story collections published by Larry Stark, whose small press in Cambridge, Larry Stark Press, was devoted to stories and poems. Mona Dickson, writing in MIT's The Tech (May 13, 1964) gave a favorable review. After Guralnick graduated from Boston University in 1971 with a master's degree in creative writing, he began writing books chronicling the history of blues, country, rock and roll and soul. His two-volume biography of Elvis Presley, in 1994, followed by in 1999, placed the story of Presley's career into a rise and fall arc. Encompassing more than 1,300 pages (including 1,150 pages of text) , the work countered earlier biographies such as Albert Goldman's Elvis from 1981 with an in-depth, scholarly examination of Presley's life and music. Guralnick had previously written on Presley in the , starting with the first edition in 1976, said article having been reprinted for each subsequent edition. Larry Stark Press published Peter Guralnick's second book in 1967. A first edition is currently valued at $200. In contrast to contemporaries such as Lester Bangs, Ian Penman and Nick Tosches, whose music writings are marked by idiosyncratic, self-referential and highly personal styles, Guralnick's writing is characterized by a colloquial approach that is clean and understated by comparison. In his best passages, he has an ability to simultaneously empathize and remain objective. Writing as a music fan, his enthusiasm powers his writing but doesn't overpower it. Guralnick wrote the script for A&E's documentary, , narrated by Billy Bob Thornton, and he also scripted , narrated by Jeffrey Wright.
Discuss with your friends
Report incorrect product information.