About this item
See all Editorial Reviews
About the Author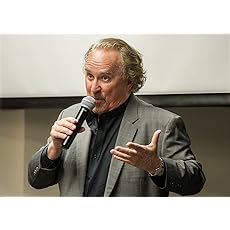 Bruce Henderson
Bruce Henderson is the author or coauthor of more than twenty nonfiction books, including the #1 New York Times bestseller AND THE SEA WILL TELL, which was made into a highly-rated TV miniseries. His latest book, RESCUE AT LOS BANOS: THE MOST DARING PRISON CAMP RAID OF WORLD WAR II, was published by William Morrow in April 2015. General Colin Powell has called the Los Baños raid "a textbook operation for all ages and all armies." Henderson's previous book, HERO FOUND: THE GREATEST POW ESCAPE OF THE VIETNAM WAR, a national bestseller, told the true story of U.S. Navy pilot Dieter Dengler, with whom Henderson served aboard the aircraft carrier USS Ranger (CVA-61) during Vietnam. Henderson is also the author of DOWN TO THE SEA: AN EPIC STORY OF NAVAL DISASTER AND HEROISM IN WORLD WAR II. An award-winning journalist and author, Henderson is a member of the Authors Guild and the American Society of Journalists and Authors. He has taught reporting and writing courses at USC School of Journalism and Stanford University. Visit his website: www.BruceHendersonBooks.com.
Discuss with your friends
Report incorrect product information.